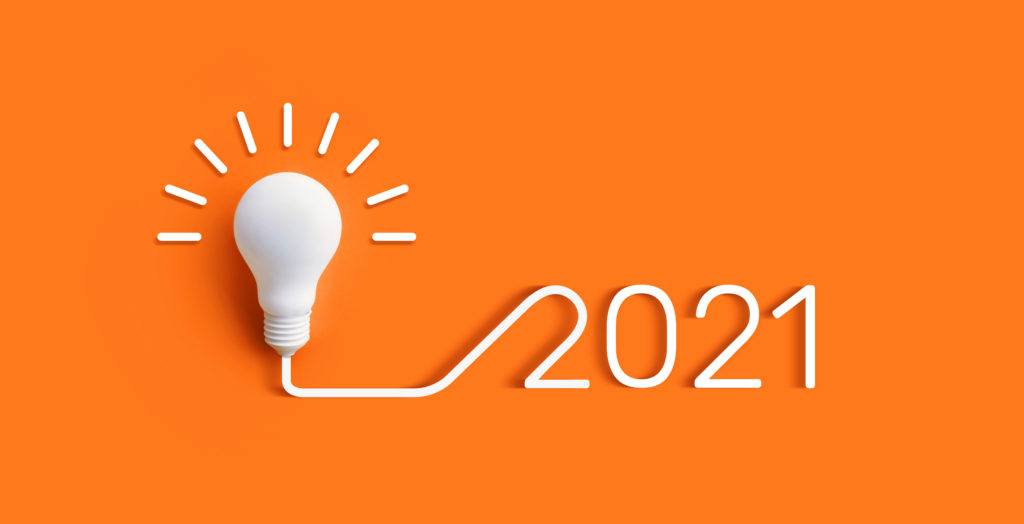 As you've read and probably experienced yourself, the big headline for 2021 consumer behavior is the shift to e-commerce. Most analysts agree that 2020 only accelerated a trend that was already underway, but as for its staying power, consider this: when we make a purchase online, we actually set ourselves up for two dopamine hits – once when you order the item and another when you receive it. 
(It is possible that one of those hits is negated when you try to stuff all of the plastic air filled bags in your trash, then have to break down the stack of cardboard boxes, and drag them out to your overflowing recycling bin…)
At any rate, it's supposed to be more fun than shopping in the store! On the theme of the big shift to e-commerce, here are our top five predictions to watch out for in 2021. 
Rising Acquisition Costs
The shift to e-commerce has fueled even more competition for attention online. Digital ad spending is up and acquisition costs are soaring. Most brands don't have a hope of competing with large retailers for search results or clicks. Because of this, many businesses are focusing on retention over acquisition, reallocating ad dollars in favor of incentives to drive more spend from existing customers. You've heard this stat about a million times, but it's more relevant than ever: increasing retention by 5% can increase profits by 25% to 95%.
Focus on Customer Lifetime Value
Working from home. Shopping from home. Eating at home. Streaming at home. Overall, people are more comfortable doing everything at home. Opportunities for advertisers to reach large groups of people out in the world – during a commute, in a movie theater, at a concert, a conference, or the airport – have significantly declined and may never return to pre-pandemic heights. Identifying and marketing directly to individuals or households with a high lifetime value will be the strategy du jour, increasing reliance on customer data and marketing platforms that can marry up the two disciplines (data + marketing), personalizing messages for niche audiences.
New Payment Habits
The way we pay for goods seemed to change all of a sudden in 2020. It was like someone snuck in overnight, took all the cash and installed contactless payment and cashierless checkouts everywhere. Likely a result of the economic hardship faced by so many, we also saw the proliferation of deferred or installment payment options. In 2021, look out for businesses to start using stored value in new and creative ways. For example, to encourage repeat visits, stored value can be used as a reloadable "debit" card, enabling loyalty members to link value to their member accounts and seamlessly add or detract value without ever reaching for their wallet.
CX Opportunities for Brick +  Mortar
Curbside pickup and BOPIS (Buy Online Pick up In Store) have been readily adopted by consumers, and the blurred lines between online and offline shopping experiences will continue to present new opportunities for brands to meet customers where they are. In store, digital signage, atmosphere, shelf stock and employee engagement will be critical. Fulfillment will become an increasingly important differentiator. Return policies and experience will be an important intersection point for retailers, as they try to manage the huge influx of returns from e-commerce purchases. All of this is to say that going forward, the physical store will play an important role in the customer experience, one that must be flexible, but organized and with a defined purpose.