Gift Cards and Stored Value Solutions
Gift cards are more than just impulse purchases or one-way transactions. Delight, nurture, and grow your customer base with a strategic solution that complements your marketing strategy.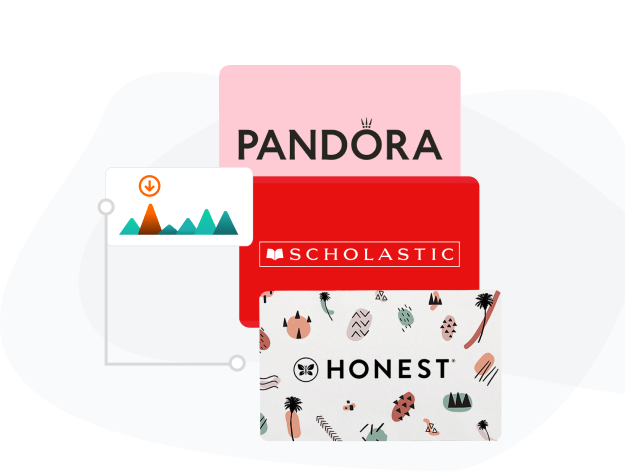 An Omnichannel Marketing Strategy to Acquire, Retain, and Reward
Your biggest fans use gift cards to introduce your brand to potential new customers. Clutch helps turn first-time purchasers into repeat customers by identifying and getting to know them over time. Find out what motivates them, incentivize referrals, and increase AOV and frequency.
Influence Customer Growth
Accelerate customer acquisition through powerful referral incentives and increase customer retention with strategic offers.
Franchise & Portfolio Brand Scalability
Seamlessly manage physical and virtual stored value across multiple locations and collect essential insights from location-specific marketing and liability reports.
Increase Consumer Spending
Promote timely and personalized gift card offers by pairing your strategy with 
Clutch Marketing Orchestration
 and increase spend from customers and gift card recipients.
Create Digital Wallets
Let customers consolidate their gift cards, credit and promotions onto a convenient web-based wallet. Collect and use data in highly relevant communications.
Accelerate ROI with Contextual Stored Value
Digital Gift Cards
80
%
increase in digital gift card sales during 2020 holiday season
Promotional Credit
90
%
of consumers say promotions influence their purchases
Merchandise Credit
70
%
of shoppers will spend 2X more than the value of the credit
Omnichannel Issuance and Redemption
Issue and redeem stored value across all of your channels including mobile apps, e-commerce, and point of sale.
Global Currency Support Without Transaction Fees
Extend your program to domestic and international storefronts. Universally manage cross-border earning and spending rules worry-free with our fixed-fee pricing with unlimited transactions plan.
Seamless Point-of-Sale and Payment Gateway Integrations
Designed to integrate with popular POS and payment gateways that allow credit redemptions by magnetic strip, barcode, and QR code.
Fraud Prevention and Verification
24/7 activity monitoring and detection with randomized data generation for safe and secure transactions. Mitigation measures include pin code and captcha requirements.
Integrate Stored Value Across Your Ecosystem with Clutch's Suite of Integrated Solutions