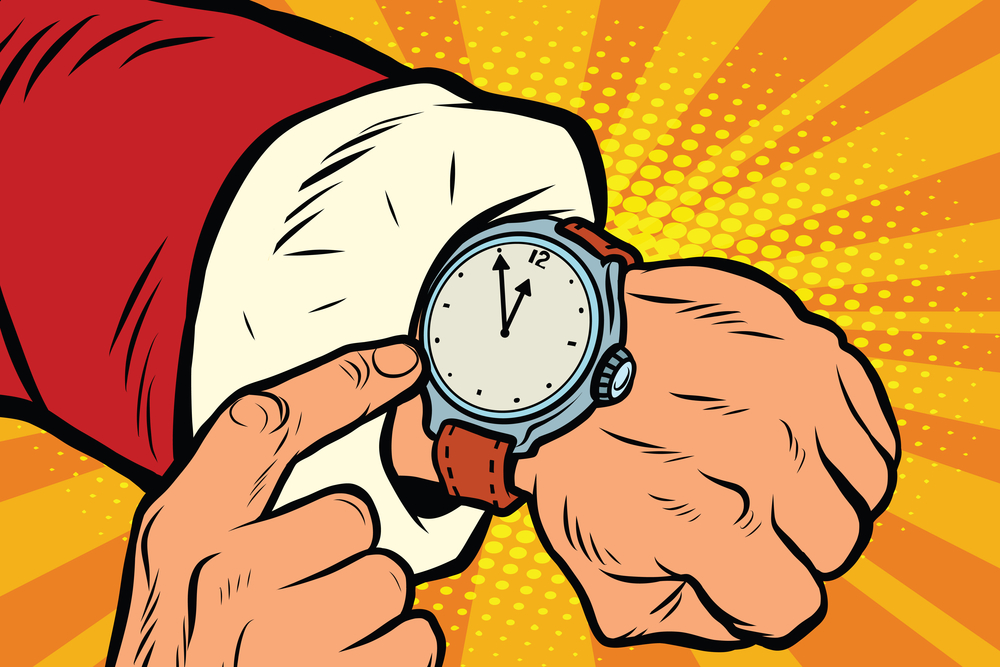 The holiday shopping season is the most crucial time of the year for retailers. Your brand's sales in the final quarter of the fiscal year can determine whether you blast through your yearly sales goals or miss the mark by a longshot. Last year's unprecedented holiday season brought many changes to the online retail landscape, and marketers would be wise to reevaluate their predictions for 2021. Shopping trends are changing fast, and this holiday shopping season, proactive planning is more important than ever. Check out our list of predictions — with suggestions for ways your brand can plan ahead — to make sure your 2021 holiday shopping season is a success.
1. People will start shopping earlier
During the 2020 holiday shopping season, 38% of shoppers said they would start their shopping in October, and 60% said they would start before December. Online shopping is more popular than ever, and shoppers want to make sure they have their shopping done with plenty of time to spare for shipping and possible returns or exchanges. 
»» Get started now and plan for a long shopping season
If you haven't begun planning for the 2021 holiday shopping season, what are you waiting for? Start brainstorming marketing strategies before it's too late and make sure to create a plan of action to last you the whole holiday shopping season. Your holiday marketing budget should cover October through the end of the year. Consider using discounts and other promotions to motivate customers to shop early (and often) to account for any shipping delays that come up, and make sure to plan around major shopping events like Black Friday, Cyber Monday, and Amazon Prime Day.
2. Shoppers will expect a free and easy return process
More online purchases mean more online returns, and retailers will be faced with the challenge of streamlining the return experience for their customers. The number one pain point in the returns process for shoppers in December 2020 was having to pay to ship their items back, so be prepared to provide shoppers a swift return process free of charge, or risk complaints and lost sales.
»»

Incentivize store credit over refunds  
What if there was a way to maximize customer satisfaction while minimizing loss of profit in your returns process? Modcloth's exchange policy is an example of how to do just that. In addition to allowing returns and exchanges free of charge, the brand offers an incentive for customers to choose store credit over a refund for their returns with an extra $5 credit to use in the store. Using such a policy will allow you to retain more customers that might have otherwise shopped elsewhere after making their return.
3. More purchases will be made on mobile
Mobile sales in 2021 are projected to account for 72.9% of total e-commerce sales — more than ever before. Customers will expect a convenient mobile shopping experience from your brand. To meet your customers' needs, you'll need to make sure your brand's social media accounts, mobile website, and app are ready to facilitate holiday sales. 
»»

Try SMS messaging
Mobile messaging response rates are 5x higher than email. Customers can click a trackable link that goes right to your mobile site with ease, enabling you to deliver what on-the-go shoppers want: speed and efficiency. SMS is also a great way to add value to shoppers with real time updates for transactional content like shipping, as well as promotional messages, product recommendations or just a friendly holiday greeting! 
4. Large companies will dominate smaller retailers
In 2020, the top 100 online retailers accounted for 74.1% of all e-commerce growth — that doesn't bode well for the little guy. If you are a small business, you'll need to work that much harder to attract new customers and maintain returning ones, especially if your goal is to grow your business in 2021.
»»

Re-engage 2020 holiday shoppers
Utilize your current email lists and audiences to re-engage with your 2020 holiday shoppers. By reaching out to them early in the season, you'll be able to place yourself on their radar before they consider other sellers. Create a marketing campaign that meets them with relevant recommendations based on their previous purchases, or promotional prices that reward their loyalty.
Conclusion
The 2021 holiday shopping season will be another unprecedented one for e-commerce retailers. The global pandemic shook things up significantly in 2020, and the 2021 season will undoubtedly come with even more changes in customers' online shopping behaviors. Marketers have their work cut out for them this year with an extended holiday shopping season, more competition from large corporations, and heightened customer expectations when it comes to shipping and returns. It's more important than ever to start planning early and keep up with these 2021 holiday shopping trends to ensure a successful season for your brand.