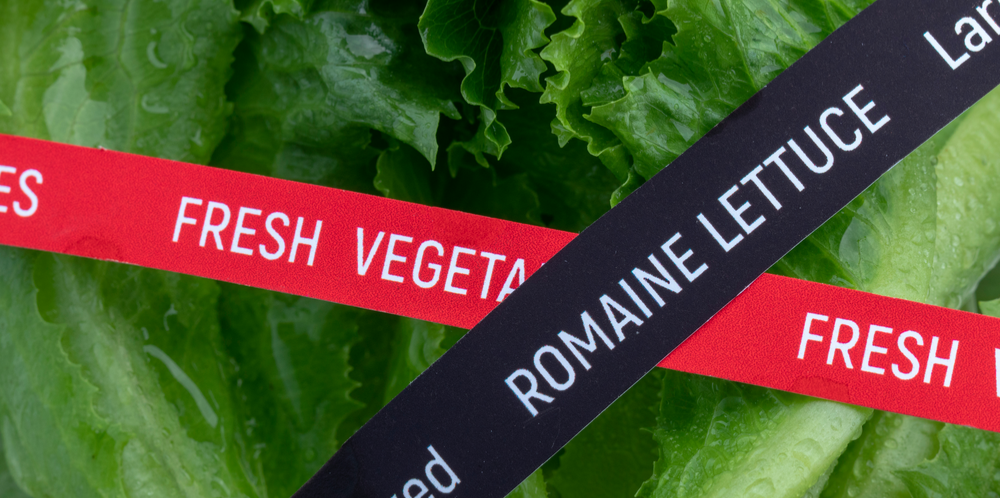 No Salad for You!
Over the holiday weekend, you likely heard the warning bell sound to alert US consumers, grocers, restaurants and food service providers of an E.Coli contamination for romaine lettuce. With the source still unidentified, the CDC issued an advisory on Tuesday, November 20 to dispose of any and all romaine lettuce.
"CDC is advising that U.S. consumers not eat any romaine lettuce, and retailers and restaurants not serve or sell any, until we learn more about the outbreak. This investigation is ongoing and the advice will be updated as more information is available."
Less than a week later the source of the contamination was confirmed, and grocers and restaurants were given additional information and instructions for managing the recall.
"CDC is advising that U.S. consumers not eat and retailers and restaurants not serve or sell any romaine lettuce harvested from the Central Coastal growing regions of northern and central California. If you do not know where the romaine is from, do not eat it."
Better Safe than Sorry
In 2017, a total of 456 food recalls were recorded in the US. Tracing the source of the contamination is difficult, due in part to a complex food distribution network and a reliance on human testimony to hone in on the culprit. These recalls result in major economic impact for the grocery and food service industries, not to mention illness and even death among consumers.
As such, the initial response from the CDC is often a mandate to dispose of any and all product in order to protect the public health. But once the industry has honed in on the issue, how can grocers and food service providers better inform their customers about the changing status of a recall?
Know Thy Customer
Grocery loyalty or rewards programs often use a phone number or email to identify and communicate with their customers, but to improve efficiencies around food recalls the grocer also needs to capture and link specific product SKUs to unique customer profiles. This ability is central to any data-driven, personalized loyalty program because it combines customer behavior with personalized communication.
There are several ways to leverage a personalized loyalty program to manage a recall situation. First, the grocer could create a segment of customers who had purchased specific SKUs during a particular date range and send an email or text message notifying them about the contaminated product and providing recommendations for proper handling.
Those customers could also receive a promotion or other incentive to come back into the store and purchase a replacement product, such as Spinach or Iceberg lettuce in this most recent case.
And finally, all known customers with email addresses could receive some form of communication informing them about the situation and any relevant status for their recent purchases.
The ability to send personal, relevant communications to consumers not only enable a the grocer to manage a recall or other product-related issue, it gives them an opportunity to add value to the consumer, engendering repeat business, loyalty and goodwill among its customer base.
Interested in learning more about using loyalty to manage critical customer communications?