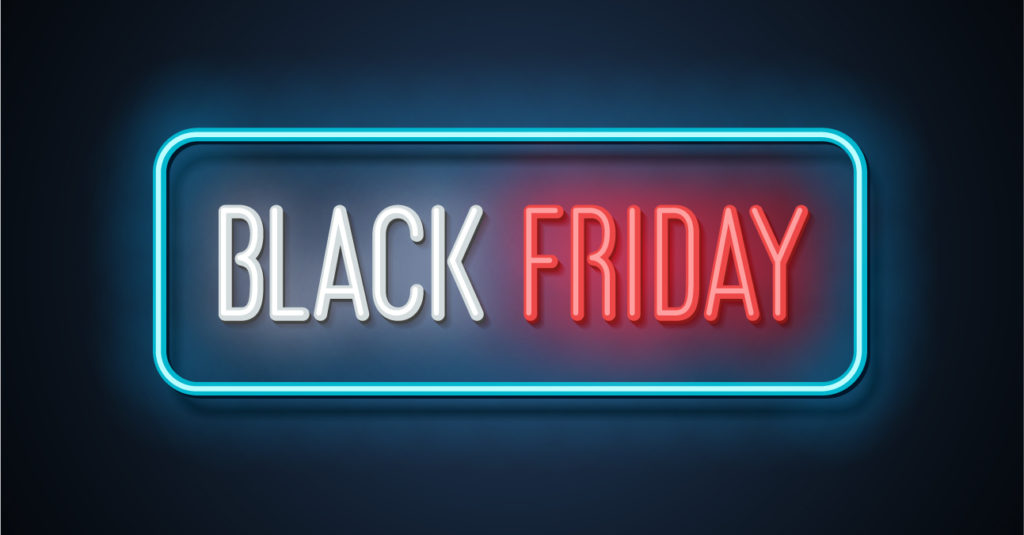 The term Black Friday was first coined in 1869 to describe the collapse of the U.S. gold market brought about by two gold speculating conspirators, but it was not used in connection with the day after Thanksgiving until the 1960s. Philadelphia police officers applied the term then because mobs of suburbanites would flock to the city to shop in advance of the Army-Navy football game held on the Saturday after Thanksgiving, giving way to traffic jams, crowded stores, and general headache-inducing bedlam.  
However, the term as we know it was not in national use until the mid-1980s, when brands used the term again with a much more positive connotation, as the day when they supposedly began to make a profit on the year's sales.  As we near the beginning of the holiday shopping season and fast-approaching new year, we thought we'd stop and look at how Black Friday has changed, and what has stayed the same.
Black Friday isn't a day, but a season.

It used to be that Black Friday sales took place the Friday after Thanksgiving.  Over time, it has changed from one day to a weekend to something that may start as early as sometime after Halloween and could extend through the New Year, with sales often dubbed "pre-Black Friday" or "After Black Friday," or,

finally, simply "Cyber Week" which lasts from the day after Thanksgiving until the following weekend

. Some enterprising retailers have taken the notion of Christmas in July and extended it to include Black Friday; Amazon, for example, has incorporated

its similar Prime Day

into a day-and-a-half event mid-July, and offers Black Friday inspired "lightning deals" all year 'round.
Black Friday for Everyone!

While Black Friday's roots were in the major department stores and big box shops, it has now filtered down into the marketing strategy of nearly every retailer, not to mention restaurants, convenience stores and service providers and others.  Although it may seem absurd that a car wash, dentist, plastic surgeon, hearing aid provider, tobacco/vape shop and payday loan store would participate, it seems everyone wants to cash in on the magic that is Black Friday. And with over

three-quarters of shoppers planning on gifting themselves

this holiday season, it's no wonder that items that one wouldn't normally think of as gift-friendly would be included in the Black Friday madness, from hair dye to car batteries to dumpster rentals, up to and including a

Black Friday casket deal

for the forward-thinking pragmatic… just in time for the holidays!
Black Friday The Experience

. While Black Friday is still the busiest shopping day for stores, traffic is declining,

falling 9 percent just from 2017 to 2018

. This trend is expected to continue, as in-store shopping continues to decline, even among Black Friday shoppers to whom the biggest day in sales is more like a well-loved family tradition than a shopping event. As one intrepid shopper who braves the Black Friday crowds every year with her mother revealed that, to them, Black Friday is

a tradition, a bonding experience and a sport

. And while the percentage of people who may be willing to camp outside a Walmart for the chance to purchase one of eight heavily discounted 4K televisions when the store opens at 5 a.m. may be small, there will likely always be diehards who love the thrill of the chase.
Whether you call it Black Friday, Cyber Monday, or Cyber Week, the big-big deals, low-low prices and short-short time to collect on them is an intoxicating brew of marketing, advertising, publicity and plain old hype. Even after almost 4 decades of the shopping holiday, consumers are still embracing the tradition, and retailers continue to deliver, so it looks like Black Friday is here to stay!